Bates Motel & Haunted Attractions


Big changes at the Bates Motel for 2021
The Bates Motel Haunted Attractions will again use our ½ mile Haunted Hayride trail walk through attraction, the Psycho Path. We are adding new props and sets and amazing lighting effects. Make sure to wear appropriate clothes and shoes. Our friendly ghouls will guide you and your group through the trail that last year earned the vote of America's Most Entertaining Haunted  Attraction by America Haunts and CNN Travel..
For Your Safety
The Bates Motel is implementing the latest information and technology in order to keep our guests and staff safe. Here's what we are doing.
We will be using the same timed ticketing system as last year to reduce the number of people onsite.
Our queue lines will be set up for social distancing.
The attractions will be set up in a linear fashion. When you arrive, you will be directed to the new Haunted Trail. From there, you will go to the Revenge of the Scarecrows trail and then to the Bates Motel.
All employees that are unvaccinated are required to wear a mask at all times
All employees will have temp checks upon checking in (anything over 100.4 may not enter)
All employees must wash their hands or use hand sanitizer
A no touch policy will be in effect and actors/staff will distance themselves
Portable restrooms will be sanitized every half hour
Dedicated staff will be in charge of disinfecting touch areas throughout the haunted attraction
Social distancing will be in effect throughout all three attractions as well as queue lines
Multiple hand sanitizer stations are located throughout the facility. Guests are urged to hand sanitize when entering and exiting each attraction
Guests are urged to wear their masks at all times unless they are fully vaccinated. If you do not have a mask, we will provide you with one
All guests will have their temperature taken at check-in.
Don't forget to check into the Bates Motel, for the most incredible display of terror and mayhem this side of Hollywood. Filled with high tech special effects, digital soundtrack and lighting, the Bates Motel takes Halloween to a new level of horror…up close and personal! With incredible detail and stellar acting, it is no wonder why the Bates Motel is considered one of the best Haunted Houses in America. The realism in this attraction is astonishing, and is guaranteed to wow the experienced haunted house enthusiast. From the moment you enter you will feel that you have been transported to another time and world. As you creep through this show, you see levitating spirits, floor boards that come alive, pictures that follow you, and incredible, custom animatronic props that you will not see anywhere else.
The Bates Motel is a high startle, high action haunted attraction and not recommended for children under 8 or people with heart conditions.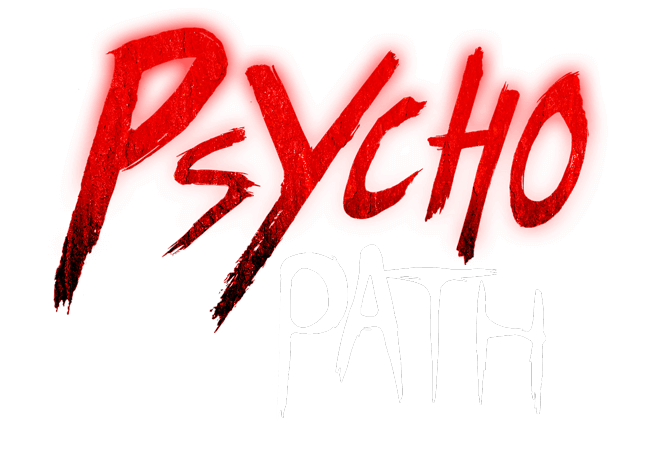 For over 30 years, the Haunted Hayride at Arasapha Farm has been scaring its visitors with amazing props, digital FX, great actors and extraordinary professional makeup. The Hayride has been featured several times on the Travel Channel and has been rated as the Number 1 Haunted Attraction in America by CNN Travel, USA Today and many other national publications. Due to the current health issue in our community, The Bates Motel staff have rebuilt the Hayride trail into an amazing walking attraction. It's a 25 minute stroll through the tall forest of Arasapha farm, located just outside of Philadelphia PA, and is filled with huge, detailed sets, giant monsters and more pyrotechnics than a Kiss concert. With scenes like a 100' foot long, 40 foot tall drive thru insane asylum, a full scale mockup of a New England church and a 200 foot long cave, the Haunted Trail is an amazing example of Hollywood style sets and props. We have added several new, huge scenes for the 2020 season that will blow away the competition! These jaw dropping scenes are guaranteed to strike fear in the bravest of souls! Want more info? Take a look at our videos that were featured on the Travel Channel. Come out to Arasapha Farm and find out why thousands of customers return every year to see all the new scenes and monsters we have added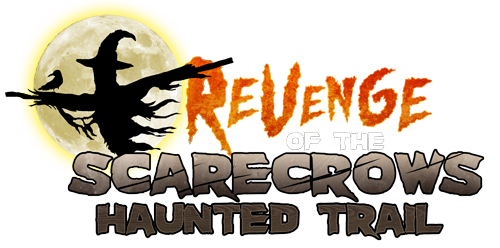 The third show in this Trilogy of terror at Arasapha Farm is the Revenge of the Scarecrows Haunted Corn Trail. It is a terrifying walk through a tall corn field and filled with walk thru buildings and sets, tons of animatronic monsters and over 30 actors in full makeup and custom costumes. What evil lurks just around the next turn? Is someone or something watching you? Can you feel their bloodshot eyes your every move as creep along the trail? Experience the terror of the Tall Corn as you walk through our Haunted Trail. High tech animations and digital sound effect make this not for the faint of heart! This year the Bates Build Crew is concentrating on the this attraction, with new sets and trails! With realistic sets, scenes and monsters, this attraction will blow you away! This event is like no other corn maze in the country and has fast become a favorite at the Bates Farm.
ALL NEW ADD ON ATTRACTIONS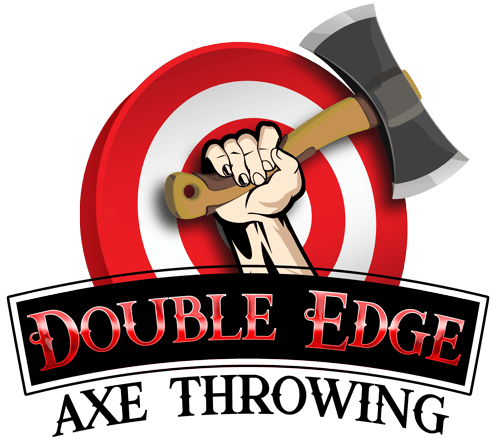 Mobile axe throwing is facilitated by a Double Edge Axe Coach to not only ensure safe throwing but to create excitement. Ages 12 and older only!  $5 for 6 Throws