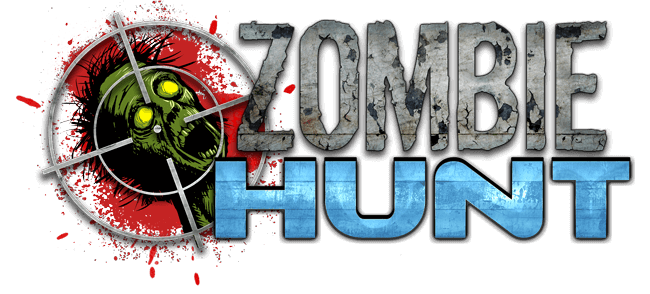 The Zombie Hunt Experience
Zombie Hunt is an awesome team building and fun event. You choose your team. You pick your weapons. Then, after you're trained — the onslaught begins. You will be immersed into a dark forest overrun by zombies! Check your sides and buildings around you as you creep through the huge sets at Arasapha Farm's Haunted Hayride Trail. Aim for the head as you pick off zombies one by one in your fight to stay alive.
Teams of 4 to 6 are sent into the Zombie infested forest. If you do not have your own team, you will be put with one. Your weaponry will be realistic laser guns similar to M4 rifles. Our state of the art weapons will keep you alive and immerse you into your favorite action video game as you fight off zombie assailants.
ABOUT
Zombie Hunt is a tactical, live action, video game like zombie shooting experience. You and your team will use realistic infrared weapons to clear infested areas where the undead have invaded. The zombies will be wearing cutting – edge head shot targets that will flash to indicate a hit. Beware! Some zombies may need to be hit more than once to be taken down!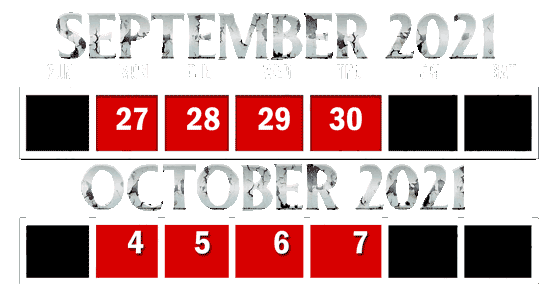 6:00 pm to 9:00 pm on Dates in RED
YOUR MISSION:
Eliminate all of the zombies that you encounter.
These zombies are highly trained actors. Professional costume and makeup teams turn these actors into Hollywood quality zombies. This makes for the most realistic zombie hunting experience ever created!
THE SETTING
Zombie Hunt takes place at the one of the country's top rated haunted attraction, The Bates Motel and Haunted Hayride. 2018 CNN Travel #1 Haunt in the nation, 2019 America Haunts #1 Most Entertaining Haunted Attraction. You will journey through zombie-infested areas filled with post-apocalyptic scenery! Watch behind you, surprises will come from all around you!
With 40 actors and the full show on the Haunted Hayride trail, this awesome event will blow you away.
Ticket Information
September 27, 28, 29, 30 October 4, 5, 6, 7
$25 person
Located in the Bates Motel haunted house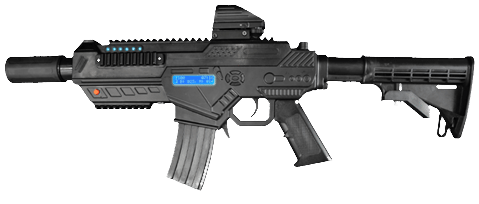 Frequently Asked Questions
How long will the experience last?
This question depends on how fast you walk through the Apocalypse. Some groups run right through, while others take their time. The average time is about 25 minutes. It really depends on how well you can handle the fear!
Can I purchase tickets onsite?
Yes, we have a box office at the event where you can purchase tickets with cash or credit card. However, due to capacity restrictions, tickets may not always be available at the box office.
What size group can go in?
We like to send in groups no larger than 4 or 5, so everyone gets a chance to shoot the zombies.
Can I switch the time/date of my ticket? I can't make it to my reservation.
Cancellations and rescheduling need to be done 24 hours before your scheduled time. However, this event does tend to sell out, so if there are no more tickets available, then we are unable to reschedule your time. We highly suggest planning your trip in advance. However, please note, we do have a no refund policy. We do not give refunds under any circumstances.
What should I wear?
You will be walking thru the forest on a gravel pathway. Wear appropriate shoes and comfortable clothes. Check the weather to see if you will need coats or sweat shirts.
Can pregnant women take part in this event?
We do not recommend pregnant women to go through the haunted house. We suggest calling your OBGYN and/or Physician to discuss the situation with them.
What happens if a zombie bites me?
A zombie will not "bite" you. The zombies cannot touch you (accidental touching may occur). If you run out of ammo, you will continue through the trail like a normal haunted house.
Can I bring my GoPro into the event?
No you cannot. No photography of any kind is allowed inside the event.
Is there an age limit?
We do not have an age limit. However, we do suggest that this event is PG-13.
What should I do if I can't print my ticket and I don't receive an email confirmation?
Please bring a photo ID of the person who purchased the tickets to the box office.
Do I need to print out my tickets?
We do recommend printing your tickets. However, if you do have a smartphone, we are able to scan the tickets from your phone.